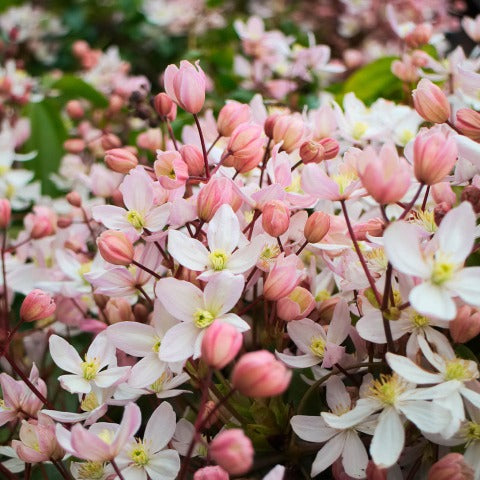 Clematis armandii 'Apple Blossom' 10 Litre Eco-loop pots 4-5ft
Clematis armandii 'Apple Blossom'
is a stunning bloomer with fragrant pink-white flowers. The flowers will gradually fade from pale- pink to white as they mature. 

This eye-catching climber is perfect for growing on fences, trellises, and walls, bringing a burst of colour to any area.
Hardy to -15°C, it's reliable and easy to care for.
This evergreen climber is hardy and fast-growing, reaching heights from 4m, if you need to prune we advise pruning after flowering from May.
Prefers a south or west facing sunny spot.
Get 10% OFF with MIX & MATCH. Order 2 or more selected plants and receive your discount at Checkout. Only available at WorldGardenPlants.com